Zap-It™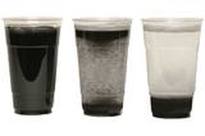 Electrocoagulation (EC) uses a very low voltage electrical charge to treat a wide variety of wastes including oil & grease, metals, TSS and more. The Zap-It™ process involves placing the contaminated water in a specialized container and applying a small electrical charge. Contaminants are immediately separated from the water. This Green Technology removes and oxidizes heavy metals and other difficult toxins and will generally pass the TCLP test.


---
Zap-It™ Benefits Include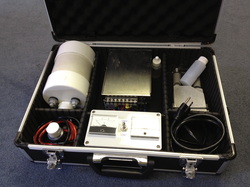 Zap-It Demonstration Kit
Quickly removes suspended solids, heavy metals, and oil and grease from the water
Cleaned water can be discharged to the sewer or reused
Economical per gallon fees of approximately $0.003 per gallon
No filters to clean, backwash or remove
Completely automated and easy to operate
Remote monitoring capability
Other than NaCl and pH control, no chemicals necessary
Recycling water saves money by reducing sewer discharge fees & water consumption costs
Environmentally friendly
Customizable
---
The Clarus Zap-It™ system can handle 5 to 400 gallons per minute with an average cost of approximately $0.003 per gallon, making it very economical. The Zap-It™ EC system has a completely automated PLC (Programmable Logic Controller), economizes on floor space and can be customized to fit your specific company's needs.