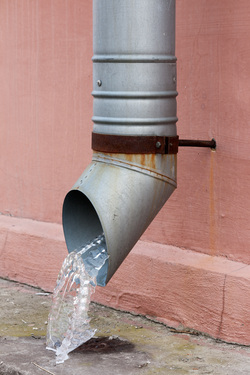 Filter33
Roof Runner
Water Filtration for
Roof and Downspout


Removal Systems Zinc PCBs Hydrocarbons
Filter33 YES NO NO
Activated Carbon NO YES YES
Plants NO NO YES

---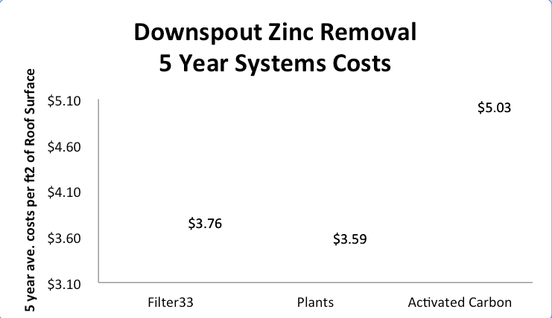 Clarus Filter33
+ BEST CHOICE FOR METALS REMOVAL—Zinc, Copper, Chromium, Lead, Arsenic, Nickel
+ Works across a WIDE pH RANGE including acidic environments
+ A single Clarus system handles up to 10,000 square feet of roof
- Will not remove oils or PCBs

Activated Carbon
- NOT DEPENDABLE FOR METALS REMOVAL
- Acidic conditions can cause adsorbed metals to be released
- Carbon tends to leach metals during TCLP testing
- Lot to lot variation affects performance

Solid and Vegetative Systems
- NOT DEPENDABLE FOR METALS REMOVAL
+ Best choice for breaking down organics
+ Demonstrated positive results for treating neighborhoods and even some commercial areas.
- Cuttings and soils from these systems are either industrial waste or hazardous waste.
They CANNOT BE COMPOSTED.
- Some plants uptake metals and deposit them in the fruit.
This allows the metal to be passed along to birds or humans that mistake these plants for safe.
- Plants that uptake metals can prefer one metal over another.
Sometimes pre-exposure to one contaminant limits the capacity of the plant to uptake other metals.
- There is some concern that "land applying hazardous wastes" including metals can present a future environmental risk to the property owner.